About Us
Spice House Sound is an accessible, world-class recording, mixing, and mastering studio located in the Fishtown neighborhood of Philadelphia. Spice House Sound was established in August of 2014 with the help of Walters-Storyk Design Group, the premiere acoustical architecture design firm.

Our goal in designing Spice House Sound was to create a superior sonic space that is also fun, creative, and comfortable, where artists could feel at home realizing their musical visions. Reclaimed barn wood and old wooden beams forge the rustic and homey aesthetic that defines the feel of the space. This aesthetic combined with innovative acoustic architecture birthed a truly unique space with a distinctive and flexible sound. These qualities, along with its complete sound isolation, make Spice House Sound an ideal soundstage for film.

Spice House Sound's sonic signature is stamped by the arsenal of classic, custom, and uncommon analog gear that outfits the studio. The equipment at the heart of the audio system has been designed (or redesigned) in-house in order to attain a level of sonic quality beyond that of traditional recording equipment. This system, the result of years of hard work and meticulous artistry, has already caused Spice House Sound to be branded 'a proving ground for innovative technology'.
Floor Plan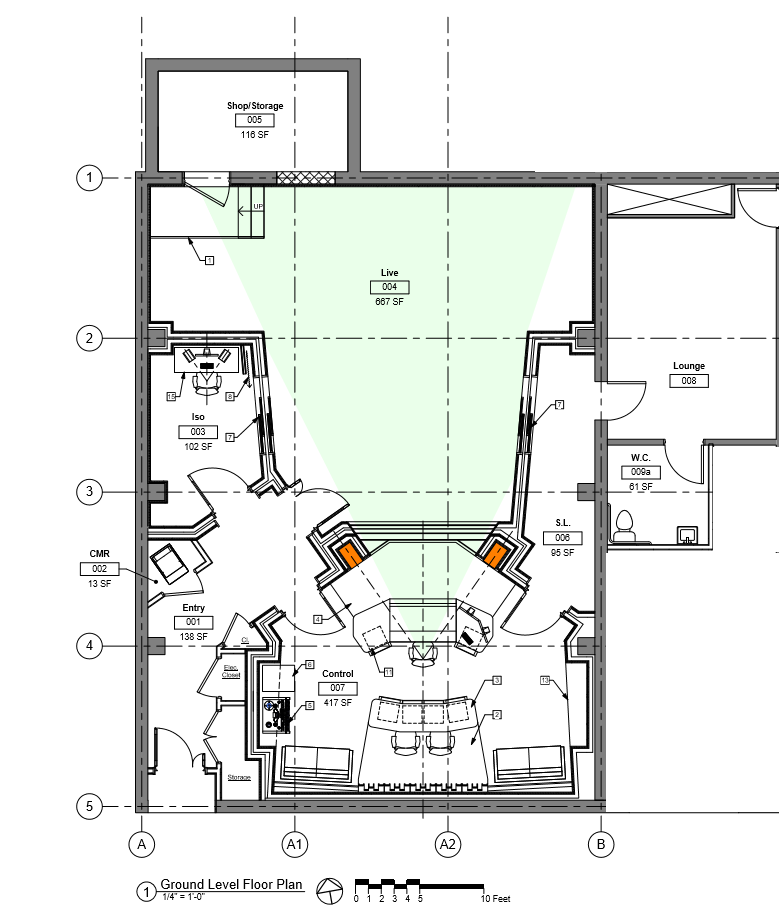 Approx. gross internal area
1900 Sq Ft.
quotes
about us
I recorded my 10th album at Spice House Sound, and it was about the best studio experience that I have ever had. From the start, the atmosphere is comfortable, friendly and laid back, but you feel completely assured that you are in good hands. Alex Santilli's knowledge of his equipment, and Engineering skills set the tone but the really amazing part of Spice House Sound is the sound in the live room. My producer had made records in many studios and when we walked into Spice House he stated simply that this was the best sounding room that he had ever been in. The process from start to finish was brilliant, efficient .... everything you could want from a recording project, everything you could want from a studio.
The best studio experience we have ever had. Alex and Eric are brilliant, kind, excited, and efficient. The sound was incredible. I'd recommend to anyone.
One of the best and most positive experiences I've ever had recording music. Loved every minute of it and will surely be back again, great sounding room, great sounding gear, and great people, you can't ask for anything better than that!
Great high quality recording space with great gear that actually works. Alex and his staff are complete pros too, and work hard to make sure that recording artists have the tools they need to create. Class act operation all the way, in a great up and coming area. Some places feel confining, Spice House Sound is not one of those places.
Spice House Sound is THE premiere recording location in the city, bar none. Alex and his staff are both brilliant and accommodating, and the space is as astonishingly cutting edge as it is inviting. We came to make music and left having made lifelong friends; couldn't recommend this space enough. Do yourself a favor and book before the secret's out!
Eric's an all star engineer and I'm already planning to take whatever I do to the studio at Spice House Sound. Great facility, incredible gear and a sound that you really just can't get anywhere else. GO THERE!
Came down from Brooklyn to record with Eric here, had one of the best experiences of my life. Eric helped us step up our game and find things in our songs that we didn't even know were in there. Masters of tone, and very dedicated and patient. I'll be going back again, for sure. 11 out of 10!
Our Team
Manager, Producer, Chief Engineer
Alex Santilli Manager, Producer, Chief Engineer "At age 13, Alex Santilli went from building Legos to assembling computers. At 16 he began...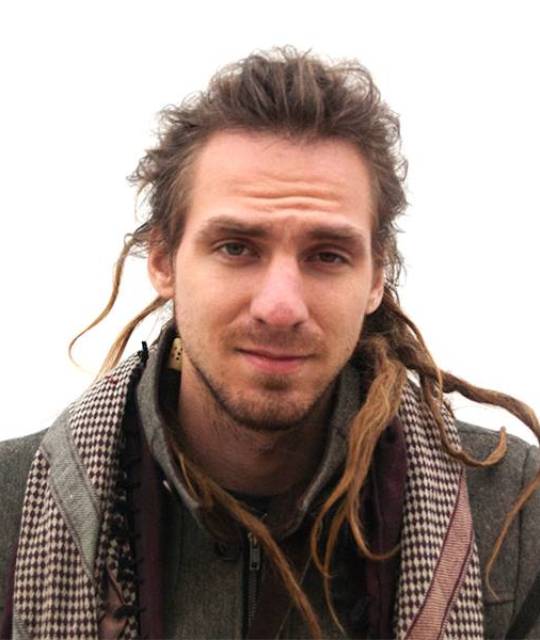 Producer, Engineer
Eric Bogacz Producer, Engineer Eric is a tracking/mix engineer and producer in Philadelphia. He prides himself in his versatility and ability to...
1514 E Wilt St,
Philadelphia, PA 19125
Booking@SpiceHouseSound.com